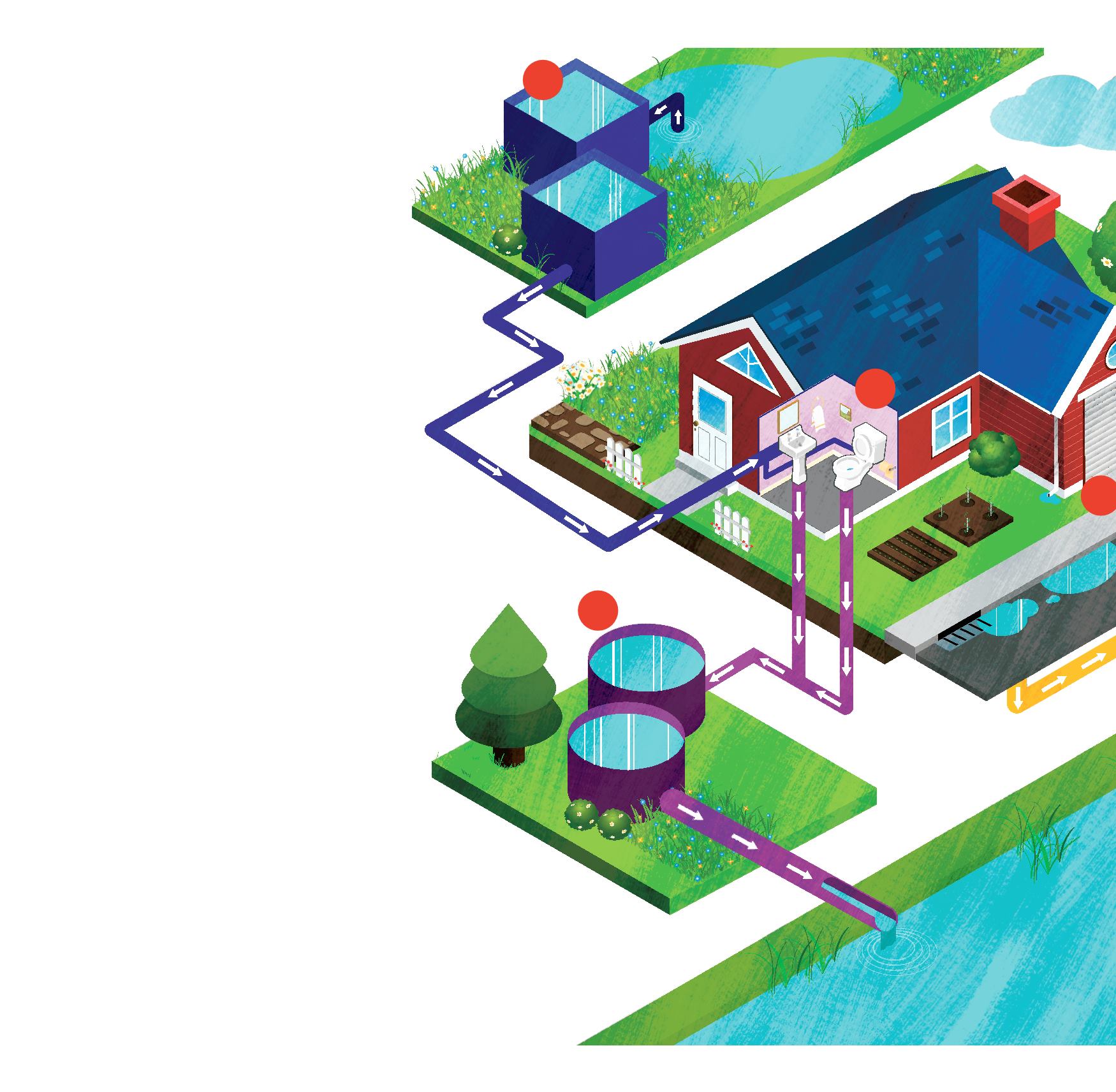 What is
stormwater
pollution?
As stormwater runoff flows over land,
it can pick up pollution. Some of this
pollution we can see, such as trash, oil
and dirt. Other pollutants we can't see
in the water including chemicals sprayed
on lawns, bacteria from pet waste and
chemicals leaked from cars and trucks.
Since stormwater runoff is not treated,
the pollution in stormwater can directly
enter nearby streams, lakes or Puget
Sound. The pollution can then harm
animals in the water and make playing
and swimming in it unsafe for people.
Our changing
landscape
When the Puget Sound watershed
was covered with forests, rainfall
slowly dripped through branches and
vegetation, seeped through the partly
decayed matter on the forest floor, and
sank into the pervious ground as it slowly
percolated to nearby water bodies. As
our landscapes become more developed,
the rainfall that lands on hard surfaces
is routed into storm drains, pipes and
ditches to prevent flooding. Most of
that runoff is routed directly to local
streams and lakes. The result? Too much
water flowing in a short amount of time,
carrying pollutants that negatively affect
the health of our streams, lakes and
A
B
C
E
Drinking Water
Treatment Plant
Wastewater
Treatment Plant
Storm
Drain
Your local stream, river,
lake, or Puget Sound
4
THURSDAY, OCTOBER 1, 2015 |
Sponsored Newspapers In Education Content